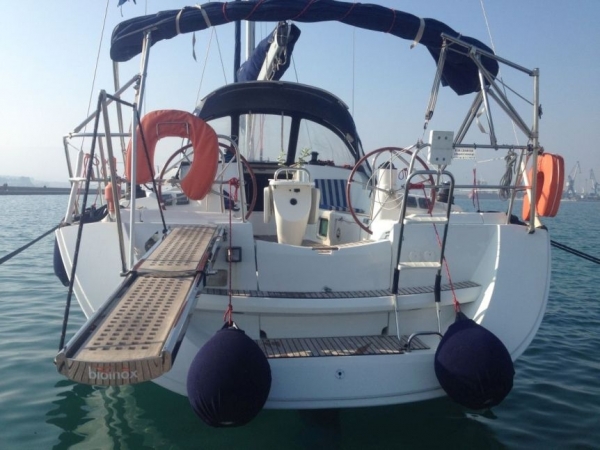 Bareboat Charter - Crew of 2 from UK - 2 weeks from Volos in September 2023
Hi Phil All went well, we were very lucky and had very few issues getting there and staying in Volos before sailing and the boat was perfect for us, It also sailed well and we had some lovely weather both for sailing and relaxing. Thanks for your help Richard
Notes: Hi Richard.
Thanks for the feedback, glad all went well and you had a good time. Till next time, best wishes and take care.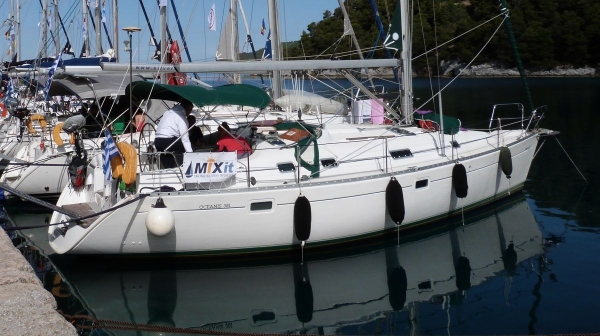 Bareboat Charter - Crew of 5 from Bulgaria - 1 weeks from Volos in Aug/Sept 2023
We had our sailing vacation at the last week of August. We were welcomed in Volos by Thanasi and Yannis, who are the Mixit Sailing representative there. Both guys were helpful, and detailed during the check in procedure. Boat features were explained well and understandable, emphasising to the more important matters. Check in went in good order and quick. The boat was already very well prepared, clean, with all components functioning properly for her age. We found that engine oil was at the lower limit and Yannis immediately ran to the store, brought new bottle to fill to max. and one for spare. During our trip we sailed about 210nm and quite many of them under engine, because of lack of enough wind, but we didn't see the oil level getting lower. Everything on the boat worked as expected, sails in good condition, furling mechanisms did not pose problems, provided being treated correctly, the two toilets were very good hit, so there was no que in the morning. The yacht sailed well and relatively fast, making 6-7 knots in 15kn. beam reach apparent wind. Pointing to the wind was also acceptable, taking into account her moderate draught of 1.65m. The lower draught let us to not worry so much when entering more shallow areas, like Steni Vala for example, and also to be able to anchor closer to shore. The galley located to PS along the side was very comfortable when using it in the port or at anchor, but when making seaway and there is chop of about 1m, the roll makes it more difficult to operate there. In a conclusion we were very much satisfied with the boat and Volos staff and would recommend this yacht to anyone who wants to have exiting, trouble free sailing trip for a budget price.
Notes: Thank you for this detailed feedback, much appreciated.
This Oceanis 381 is a very well maintained older yacht quite a classic these days and a very good price as you say.
I am glad you had a good trip. Please let me know if we can help again in the future.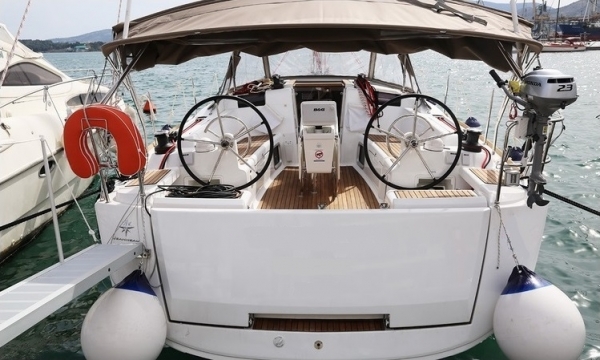 Bareboat Charter - Crew of 4 from Bulgaria - 1 week from Volos in August 2023
Hi Phil, I just wanted to say - THANK YOU. It was a great experience and much fun! I have to admit that the boat we got, actually was a bit too big, but we handled it and had a great time. It will be a pleasure for us to stay in touch. Have a great summer and see you hopefully soon next year! Best Vani
Notes: Hi Vani. Thank you so much I am glad all went well.
36 to 42 is quite a step up in size and feeling more so when it is a surprise :-)
A good surprise and good experience of a bigger yacht. I hope we can help again next year.
(Upgraded from Bavaria 36 to Sun Odyssey 419)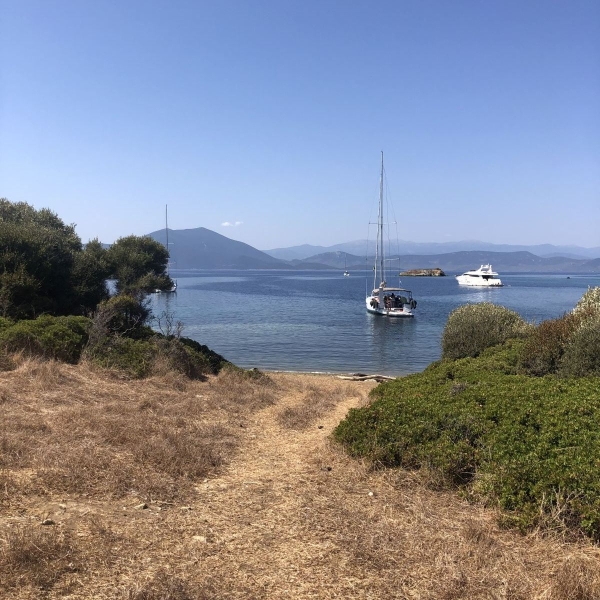 Skippered Charter - Crew of 4 from Ireland - 1 week from Milina in August 2023
Hi Phil, We had a great time and thanks so much for organising everything and the extra transfers before and after our trip. Our family had a super sailing holiday on the Sporades. Phil was so helpful in organising our trip and our skipper Andy brought us to some beautiful places and adapted the route to visit locations that we wanted to see. Very relaxing and the boat had everything we needed. Lots of fun and great memories were made.
Notes: Andy is a great local Skipper and knows the area and all the best places.
Glad you had a great time and thank you for this excellent review.
I hope we can welcome you back again sometime.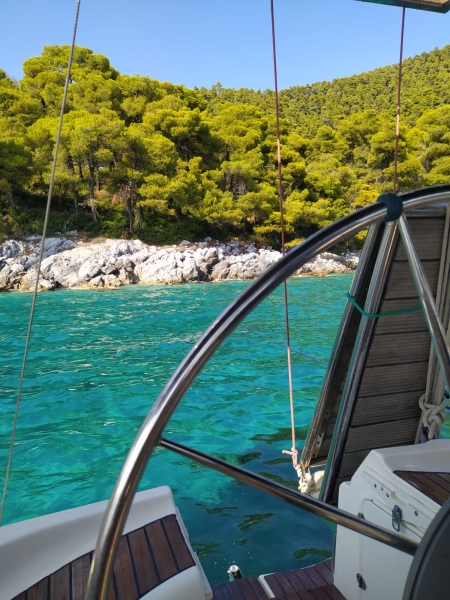 Bareboat Charter - Crew of 4 from France - 4 weeks from Volos in July/August 2023
Hello of course. First of all, Dimitris is a very kind guy. Then, this Bavaria 36 is a good boat, very confortable for 4 people. The front cabin is tall enough for me, 1.84 m... The solar panels are efficient. A good engine. The quantum's sails really nice. It was the first time we use this kind of sails and sincerely, with the family, it was the best. To finish, we discovered wonderful landscapes ans islands. We fell in love with Skyros. But the bay of volos is also amazing, very quiet ... I think we should come back later. Sorry for my English, I'm a french people and try to do the best. Find in attachment few pictures. We keep in touch for later. Bests regards Régis
Notes: Thank you for this feedback, I am happy you all had a great time.
With 4 weeks you can really get to know a yacht well and for sure we picked the right yacht solution with this classic Bavaria 36.
Also, with 4 weeks you have lots of time to explore in a relaxed way, Skyros is amazing and the Volos Gulf has its treasures too.
I think you should come back too :-) Take care and best wishes to all.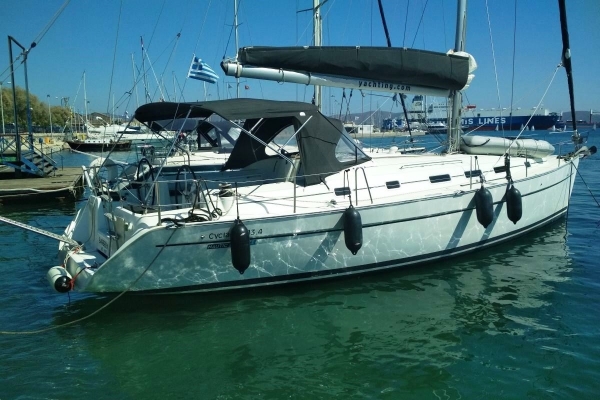 Bareboat Charter - Crew of 4 from UK - 2 weeks from Volos in June 2023
Hi Phil Two weeks again out of Volos, It's been about eight years since we were last here. Everything went well and the boat was fantastic and well looked after. We met George and the hand over was very straight forward, as was handing it back after our trip. George obviously loves the boat, it was in fantastic condition. We hope to sail again in the Sporades and will give you a call sometime in the near future. Thanks
Notes: Thank you for your message and feedback.
George is a great friend and knows the boat very well so you get the best check-in and out experience and support during your trip.
Glad the yacht and the whole trip went well and I look forward to welcoming you back again some time.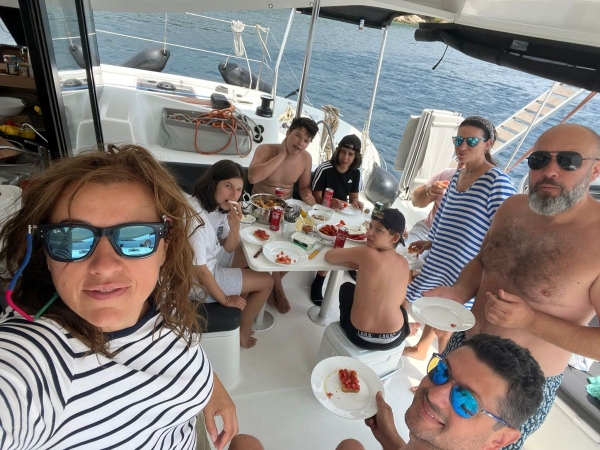 Skippered Charter - Crew of 8 from Romania - 1 week from Volos in June 2023
The perfect family trip on a CAT in Sporades, thanks to Mixit sailing and captain Panos! The Excess 11 fits perfectly for 8 persons, with enough spare space for kids to jump around, swim and sun.. the facilities on board are more the enough for one week trip, and we only went 2 times in the marinas for supplies.. otherwise you don't need anything! If you count the extremely easy booking process and check in/checkout procedure, you find the perfect solution for a family trip! Many thanks and see you next year!
Notes: Thank you for the feedback and thank you for booking with us for the last 4 years, Much appreciated.
Glad you all had fun with Captain Panos, he is a most expert skipper and knows the area very well.
I look forward hearing from you again regarding next year. Take care and all the best.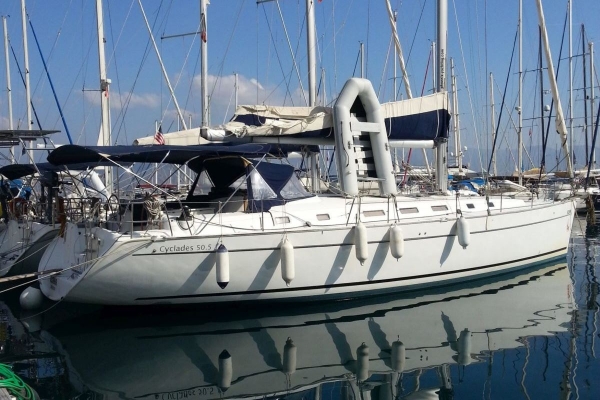 Bareboat Charter - Crew of 11 from Romania - 1 week from Skiathos in August 2023
Hi Philip ! Thank you for arranging our sailing trip from Skiathos ! It was excelent and dealing with Dimitrios was a pleasure. The only regret is that we did not meet the friendly seal in Kira Panagia (I think) :-) Regards Mihai
Notes: It was good to welcome you back again and glad you enjoyed the BIG Beneteau.
For next time we will have a word with the friendly Seal and see what we can do :-)
Thank you for the feedback and we look forward to seeing you again next year.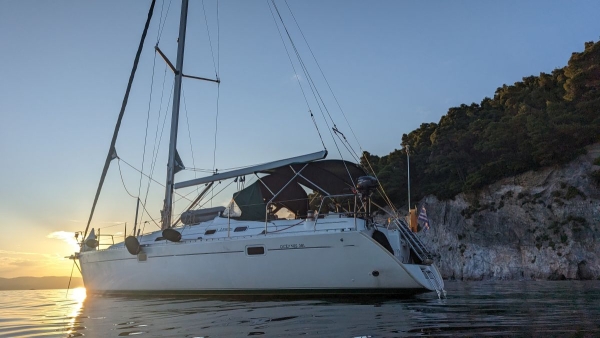 Bareboat Charter - Crew of 2 from Germany - 2 weeks from Volos in June 2023
Dear Philip, Of course, I will send a picture of our last night at Skopelos. I did rent the yacht just for me and my wife. Philip did give me a great support at the front end. That's why I think it is worth to write for him my opinion for this yacht. I decide for this Oceanis 38.1 because of these circumstances: I'm very tall and do not want to duck my head for two weeks. This yacht has a salon taller than 2 meters. We are both over 60 and appreciate more space and a soft bed. The space was okay and we have had air beds in our baggage, because all yachts have not really soft beds. When 2 people rent a big yacht which is designed for 6 the price is important. All in all, I was happy with the offer. I know the younger version of this yacht from other trips, but this yacht is really okay. I did expect that such old lady is noisy during the night, but it was perfect. The sail was in a very good condition and everything else also. Of course, some small problems we had with some details, but every yacht has these issues when it is on charter some times. I know newer models have thrusters and solar panels and so on, but for these things I was not willing to pay 1000 EUR and up for this trip. In this area the need for a thruster is low because the space in these harbors is big enough. The battery of this yacht was very okay and we need no solar panel. I could criticize a few things, but I had one of my best sailing trips. I would go again with this yacht. The best time was the first half of June. Regards Axel
Notes: Thank you for this positive review and I am very pleased you had one of you best sailing trips.
We have been working with this yacht for many years and I know it is very well looked after by Thanasi, not new of course, but a very well maintained older yacht. Thanasi is a good friend and I trust him to look after our customers. I am glad you had a good holiday and maybe we can welcome you back another time.

Bareboat Charter - Crew of 7 from Bulgaria - 1 week from Volos in June 2023
Hi Philip, The yacht SUN ODYSSEY 39i is in very good condition. All systems work properly, the sails are like new and without signs of wear. I want to mention in particular the excellent anchor and oversized chain. The Volos base team is very responsive and correct. All this is combined with a completely reasonable price. Thank you for the excellent holiday! Best Regards Valentin
Notes: Hi Valentin. Thank you so much for this feedback, much appreciated.
Glad you enjoyed the SO39i, it is a great yacht for a great price and the booking calendar has been pretty full since early season (sadly). Take care, till next time :-)