Bareboat Charter - Crew of 6 from Israel - 1 Week in June 2018 - Nikiti Harbour
See attached charter feedback forms
Notes: Thank you for completing the charter feedback forms. All excellent, many thanks.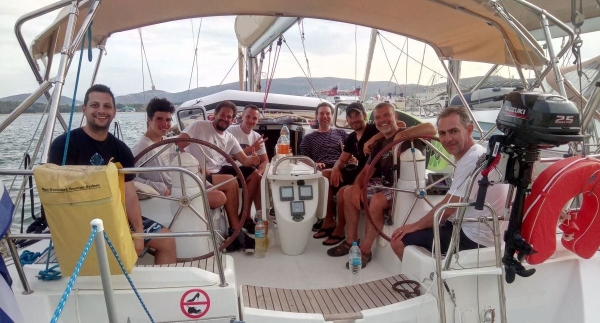 Bareboat Charter - Crew of 8 from Macedonia - 1 week in May 2018 from Volos
We had great experiance dealing with Phil from MIXit Sailing. He was frendly polite and very helpful. The boat we had Sun Odyssey 42iP was incredible. It was well maintained and it looked like new. The owner of the boat was nice and spent some time explaning all the details on the boat and the sailing area. The sails and most of the equipment on the boat were completely new and we realy had great sailing experiance. I would kindly recommend MIXit to my friends and to everyone that want flawless deals on the best sailing boats in Greece. Aleksandar
Notes: Hello Aleksandar and thank you for this excellent review, I am glad you all had a good time. Till next time and of course all your friends are very welcome.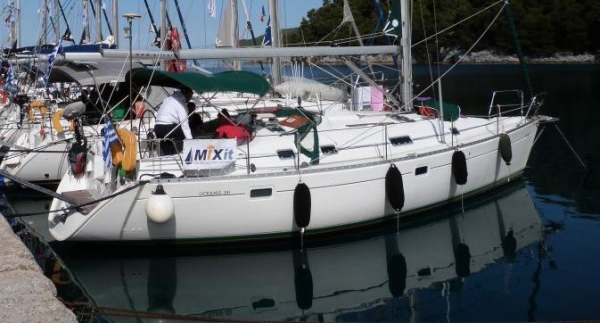 Bareboat Charter - Family from Sweden - 1 week in July from Skiathos
We can highly recommend Mixit Sailing. We got prompt and personal service. The boat we chartered was the Beneteau 381. It is somewhat older than what we would have preferred when we booked it, but we were surprised of how well maintained it was, everything in good condition.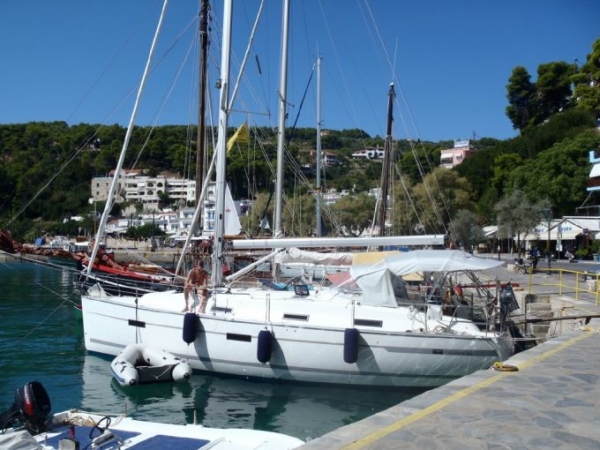 Bareboat Charter - Family of 6 from the UK - 2 weeks in August from Skiathos
Hi it's the Taverners. We were onboard from 11/08 to 25/08. We had a fantastic holiday, great sailing area, loved it. Thank you Phil

Bareboat Charter - Crew of 4 from UK - 2 weeks in July from Skiathos
Firstly I would like to thank Phil for all his help in arranging the perfect yacht for our holiday with 2 young children. We had asked for various out of the box arrangements to be made and these were all taken care of. We arrived at our meeting point The Fresh Cafe in Skiathos and were greeted by the base manager Lambros , for which nothing was to much trouble even giving us enough sheets and towels for a month at sea. The yacht was perfectly equipped and had so many extras that we were taken aback. it even had a microwave. We had a wonderful time sailing around the Sporades and took the advice from Lambros as to where to go . Many memorable moments but waking up surrounded by Giant fishing vessels did make for an interesting exit. Thanks again to Phil and Lambros and once again I would like to thank Lambros for the extra hours given on board whilst waiting for our flight.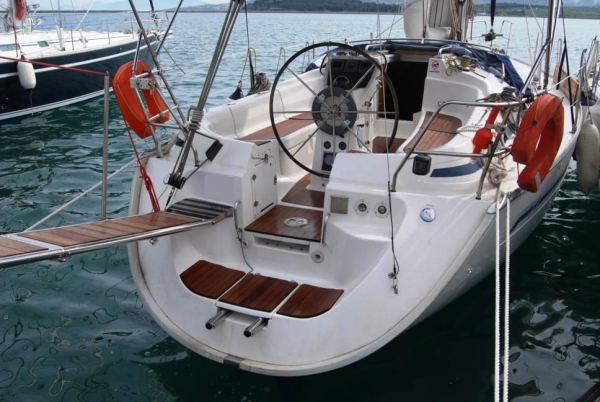 Bareboat Charter - Crew of 2 from UK - 1 week in September from Skiathos
We were delighted with our bareboat charter sailing from Skiathos, to Skopelos, Alonnissos and some of the uninhabited islands nearby. The boat was in beautiful condition and great value for money compared with other quotes we had. Dimitris met us at Skiathos and was very helpful with everything, including our itinerary. He stayed in touch throughout the trip texting us ideas for the best restaurants and things to see as well as sailing tips. When we got the sail jammed he immediately found someone to meet up with it and fix it for us, so we were on our way in no time.
Notes: Excellent, many thanks Sarah & Robbie for this feedback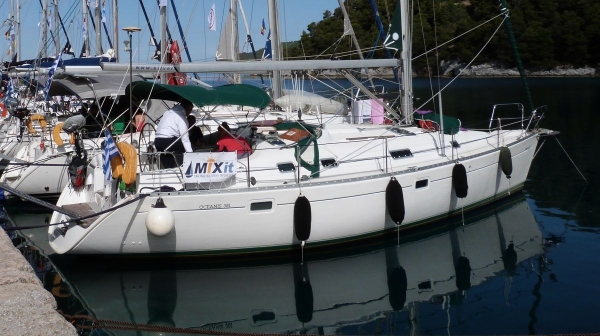 Bareboat Charter - Crew of 4 from Italy - 2 weeks in August from Volos
Title: volos and sporadic Comment: all the doubts about the chartering of a 17-year-old boat were dissolved at the meeting with the shipowner Phil .... the boat was in excellent condition both for the part of equipment and for the internal comfort. Phil good connoisseur of the area, he did a nice briefing advising us charming anchorages thank you - Boat: Condition of the inventory: 5, Cleaning: 5 - Model: Comfort: 5, Easy to maneuver: 3, Navigation: 4, Instrumentation: 5, Would you recommend the boat model? yes - Charter Company: Competence: 5, Hospitality: 5, Check-in/out procedure: 4, Would you recommend the charter? yes
Notes: Please note this has been translated from Italian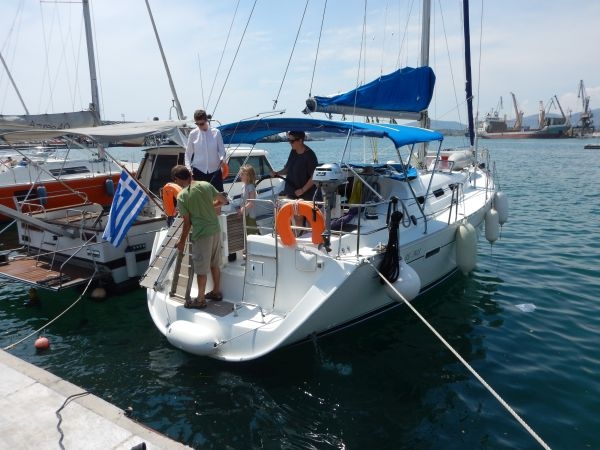 Skippered Charter - Crew of 3 from Australia - 1 week in June from Volos
Hi Phil, How are you all? Hope the summer is looking nice and busy for you. Thanks for our week on the Beneteau 393. It was so good we have withdrawals! We really appreciated all your help and attention to detail. Providing such a great boat. Meeting us before and after, help with the renta car too. All made for a really happy holiday and experience. And Carl is a real keeper. What an asset for you. Out of interest will you be having the flotilla in September? Thanks again for a wonderful holiday. Yvette
Notes: Dear Yvette and crew we are glad you enjoyed your week with our Capt'n Carl and look forward to seeing you again next year when you go it alone as bareboat charter.